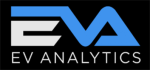 WriteNow™
Automated, Predictive Analysis
Automated analysis that explains the story behind the numbers.
Unlike typical sports betting articles that get published in the morning and are stale by the afternoon, WriteNow updates itself throughout the day as more and more betting information comes available.
WriteNow is powered by THE BAT and THE BLITZ and additional analytics created by Derek Carty, so we're not just reporting raw stats or records, we're building stories and narratives using proprietary predictive data.
We're also leveraging EV Analytics data and partnerships so we're tapping into a vast database of betting markets and betting information. From betting handles to live odds, we're able to offer betting insights that continuously update, giving readers actionable and valuable sports betting information in real-time.
We believe this is the future of sports betting content.

Intelligent Automated Analysis

Every game, every team, every player


Real-time insights updated continuously
Fully Customizable
WriteNow is fully customizable to different purposes. It can 'write' cohesive paragraphs that tell a story. It can write shorter blurbs or isolated bullet point-style insights. It can be targeted to a specific player or team or to specific aspects of a game or matchup… or however you see fit.
Each piece of data is associated with several different sentence frames, each conveying the same information but phrased a different way, so that content will always appear fresh and won't give off that 'obviously automated' feel. These sentence frames can then be weaved together in an infinite number of ways.

Save Money
Thru Automation

Grow Revenue
Thru Increased Engagement

Expand Reach
Thru Unique SEO Content
Sample Datapoint Sentence Frames
The Blue Jays have won 8 of their last 10 games. However, hot streaks are not predictive, and the betting market may be overreacting to this
As an extreme fly ball pitcher (40% FB% since 2019), Freddy Peralta may not be a great fit for the #10 HR in baseball, American Family Field, today
Freddy Peralta (40% FB% since 2019) projects to face two Ground ball hitters today, which could play to his disadvantage since Fly ball pitchers perform worst against Ground ball hitters
Danny Duffy may be limited today, with THE BAT projecting a maximum pitch count of roughly 62 pitches
Kyle Freeland has a large platoon split and is projected to be at a platoon disadvantage against six opposite-handed hitters today
Dylan Bundy's fastball (90.7 mph) is 1.3 mph faster than it was in 2020
The spin rate on Dylan Bundy's fastball (2517 rpm) has increased by nearly 100 rpm in 2021
Zack Greinke is throwing a curveball 11% more often this season (19% usage) than he did last season (8% usage)
The Rockies are the #2 most strikeout prone offense today, projecting for an underlying K% of 28.2% according to THE BAT X
The Rockies have three hitters in their projected lineup today with an underlying K% over 30%+, according to THE BAT X (Kyle Freeland, Dom Nunez, Ryan McMahon)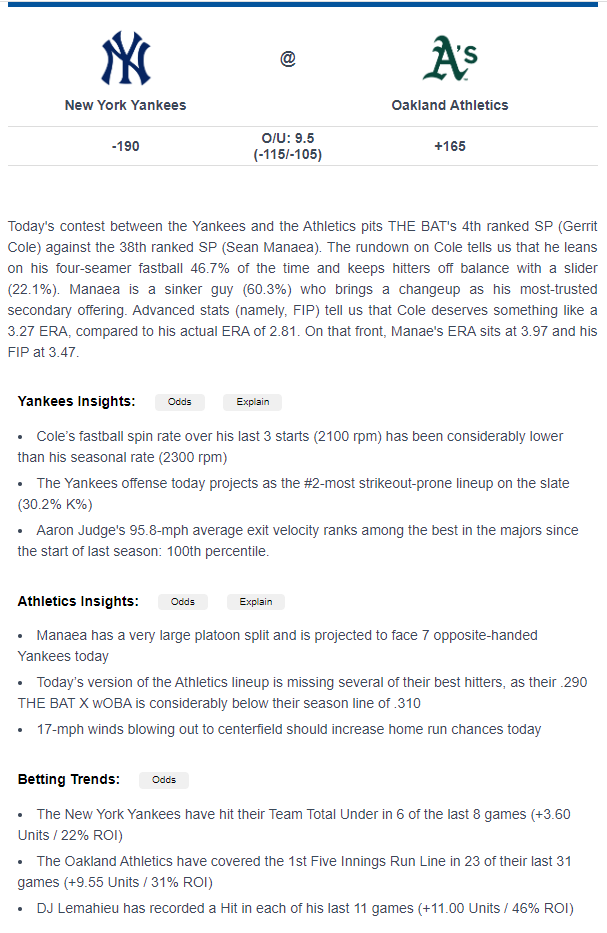 MLB Game Insights 1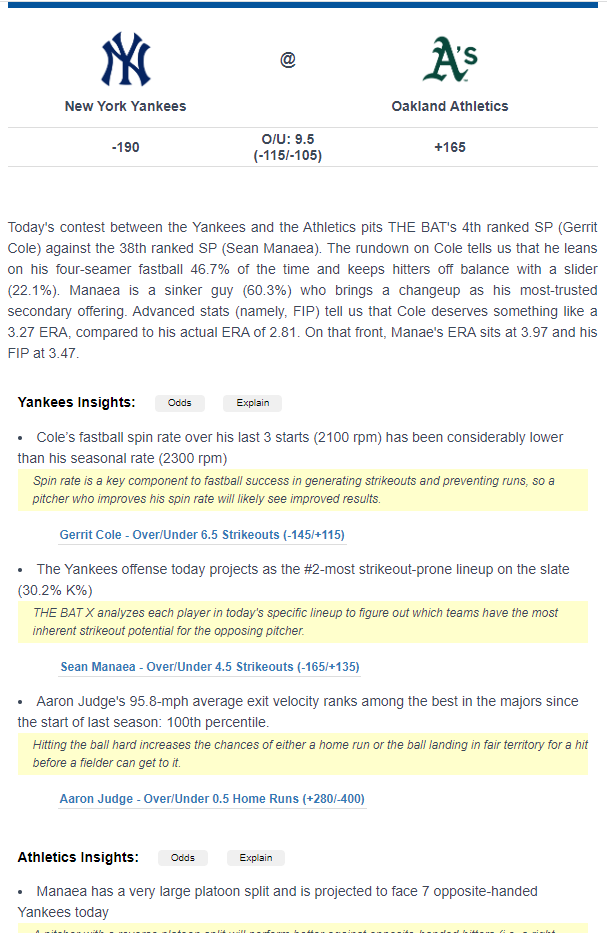 MLB Game Insights 2
NFL Player Prop Insights
Easy Integration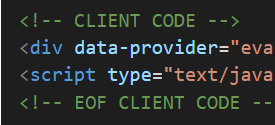 Widgets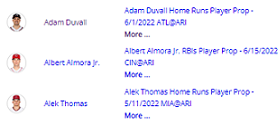 Client Dashboard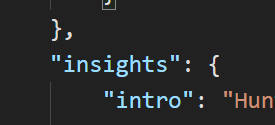 API Feeds