Identify Profitable Teams
Good teams win, great teams cover. We help you identify profitable teams.
Recognizing how a game, team, or player performs against the spread (ATS) provides valuable insight. Don't be fooled: just because a team or player is good, doesn't make them lucrative.
Our betting stats allow you to quickly identify betting trends, market inefficiencies, and profitability. And we're the only ones who do it.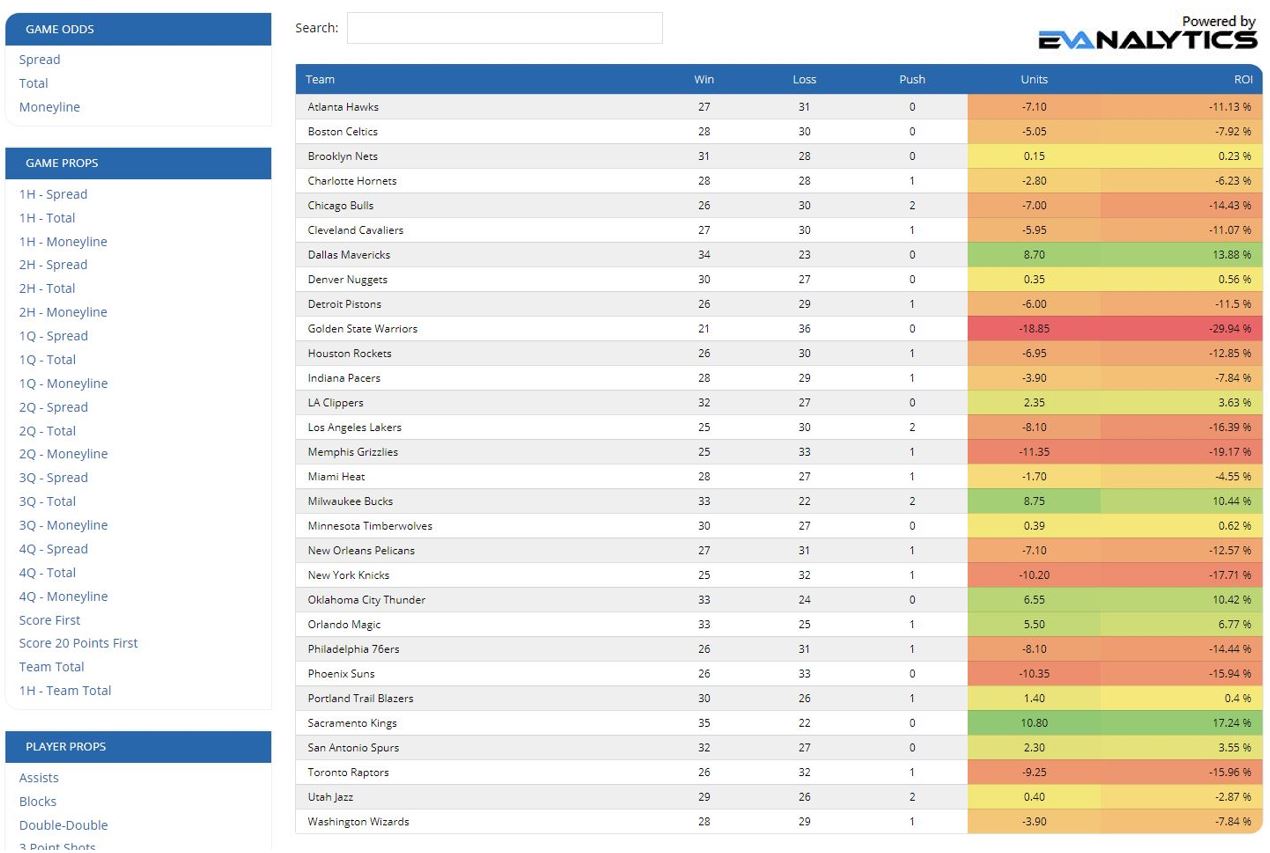 EV Analytics is the only company on the market offering a full suite of ATS betting stats including the results of game and player prop odds. Leverage bet stats the sportsbooks don't want you to have, and bet like a pro.